In order to meet the market demand for printing of various non-absorbent materials, the application of UV ink curing solutions has become more and more extensive, and it has been developed in the field of large-format printing, replacing a part of the UV screen printing market. Detail the advantages and disadvantages


Detail the advantages and disadvantages

UV curing inks give inkjet devices many advantages.

(1) It can meet various printing quality requirements, has good adhesion to a variety of materials, can be quickly cured, and can eliminate dot gain and stencil printing, and can increase ink printing density.

(2) UV curable inks do not release organic volatiles, which is another outstanding feature, so the printing process is more environmentally friendly and reduces the chances of operator exposure to harmful contaminants.

(3) The UV-curable ink does not dry at the inkjet head, avoiding a lot of troubles, such as cleaning the inkjet head, removing insoluble matter, and other headaches. In theory, since there is no longer any need to wait for the solvent to evaporate and large drying equipment is not needed, UV curing inks can be used to achieve higher production speeds.

Even so, before investing in large-format printing, there are still many places worth thinking about about the use of UV-curing inks.

If many aspects of the production process are affected by unfavorable factors such as freight, storage, ventilation and lighting conditions, as well as ink jet head performance, ink adhesion performance and cleaning, new problems may arise. In order to pursue high-quality printing quality, operators are required to strictly control all aspects. In addition, UV-curable inks limit the use of clear and translucent inks, have reduced flexibility, and have poor corrosion resistance of UV inks.


Current market conditions and cost issues are the major challenges facing UV-curable inkjet printing, but these challenges are not an insurmountable obstacle.

Advantages and disadvantages

The lowest production cost determines the price of the product. At the same time, the fluctuation of the product price can easily affect the profit rate of the entire job, and even cause it to eventually lose the market. Current processes for large-format printing include screen printing, large-format printing, and roll-to-roll printing.

1. Screen Printing VS Inkjet Printing

Table 1 shows the cost comparison of a four-color UV curing screen printer and a large-format flatbed color inkjet printer to print the same job. The premise is that there is 1 shift per day, 8 hours per shift, and 22 working days per month. The fixed costs include equipment depreciation, installation and factory cost.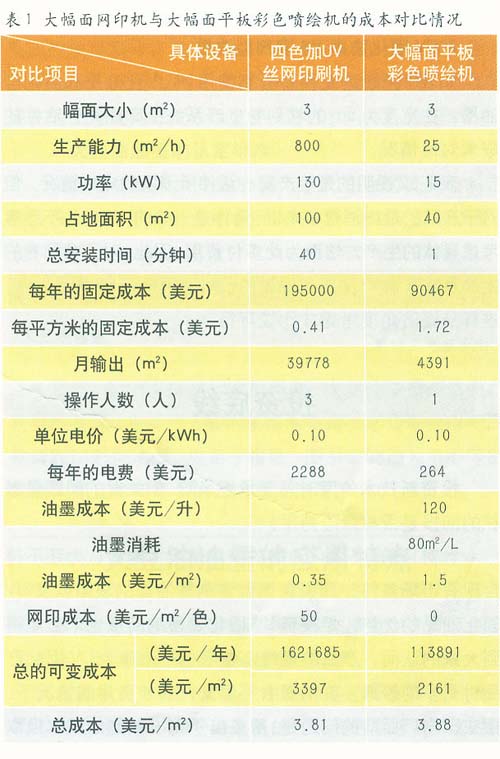 From this it is not difficult for us to see that the current price of UV-curable inkjet inks is around US$ 1 20 per liter, which is also more expensive than screen printing. In order to ensure a minimum cost of 0.5 US dollars / square meter, the price of UV-curable ink should be 60-70 US dollars / liter, but taking into account the existing competitive factors, more reasonable profit expectations require UV-curable ink prices Lower.

(to be continued)

his style flocked velvet hanger are soft and durable. They are contoured to keep shirts, dresses, jackets and pants perfectly wrinkle-free. It features a 360 degree chrome swivel rod hook to hang items easily on any closet rod, towel bar or standard size door. It has durable metal construction, which provides strength, reliability and long-lasting beauty. The soft velvet coating is gentle on delicate garments, and provides a non-slip surface that holds fabrics beautifully in place. In addition, it has a slim, space-saving design, which makes the most use of available hanging space.

Suit Hanger/Shirt/Dress Hanger

Flocked Suit Hanger,Velvet Suit Hangers,Suit Coat Hangers,Mens Suit Hanger

YIWU XINYI HOUSEHOLD GOODS CO.,LTD , http://www.xy-hanger.com